Wanneer de fabrikant zijn producten niet meer ondersteunt of zijn service drastisch vermindert, kan u blijven rekenen op JC-Electronics. Naast het verkopen, repareren wij namelijk ook alle soorten en merken industriële PC's. De uitdaging is echter de configuratie die klant specifiek in elkaar gezet moet worden. Er bestaan namelijk veel combinaties van zowel hardware als software.
Industriële PC's bestaan uit specifieke configuraties met bijhorende software en licenties. Het artikelnummer van deze PC's zijn per configuratie anders en de compabiliteit kan een serieus probleem vormen als een Industriële PC verouderd is. Al helemaal als deze niet meer door de fabrikant wordt ondersteund.
JC-Electronics; uw specialist in industriële elektronica.
Ook wanneer er bij een artikelnummer geen voorraad aangegeven wordt op onze website, kunnen wij in de meeste gevallen de industriële PC alsnog voor u vanuit onze voorraad configureren. Wij beschikken vaak over de juiste opties, componenten en frontpanels.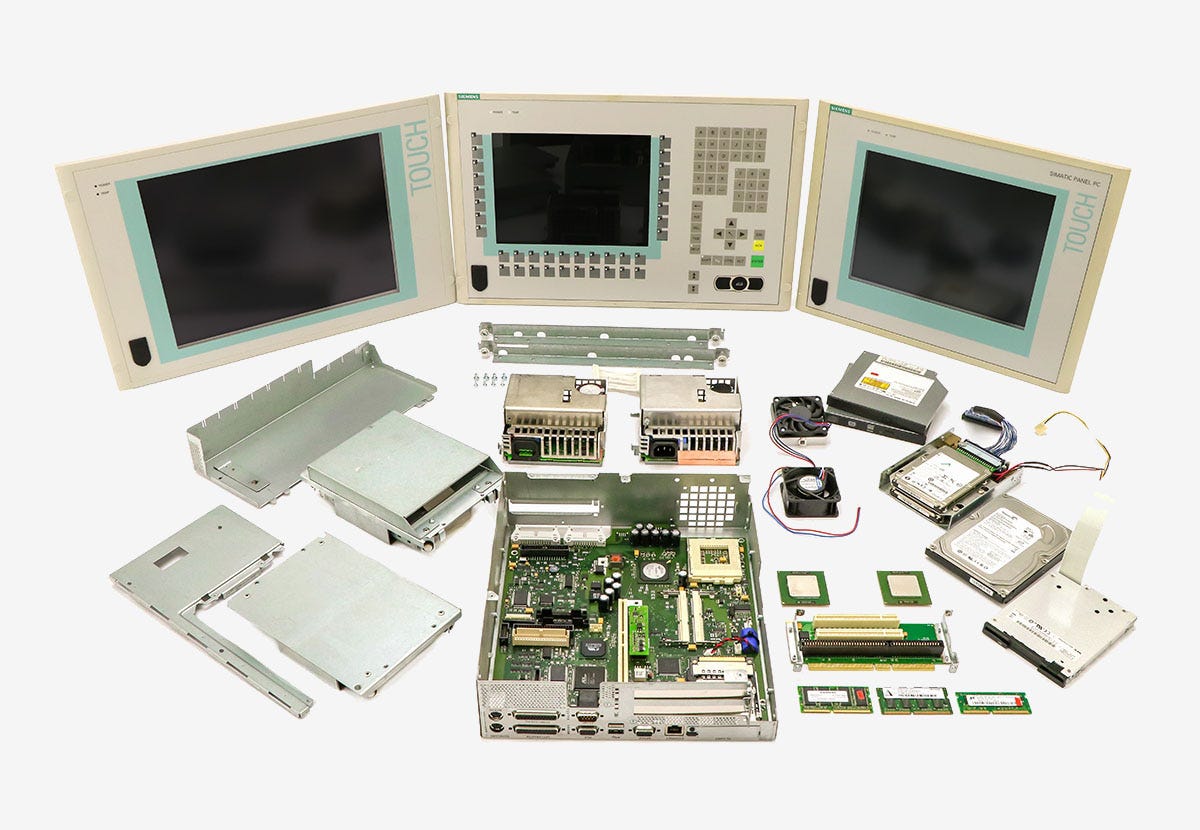 Wat wij bieden:
Een zeer groot en divers assortiment van meer dan 4.400 Industriële PC's op voorraad.
Gereviseerde producten van hoge kwaliteit en omruilservice uit voorraad leverbaar.
Jaarlijks worden er meer dan 1.000 gereviseerde Siemens Industriële PC's samengesteld
Wij voeren jaarlijks meer dan 500 succesvolle reparaties uit
Wij configureren of upgraden uw gewenste model op maat.
Volledig getest op functionaliteit en 24 maanden garantie. 
Ervaring in alle Industriële PC's en ook PG's en PCU's:
SIMATIC Panel PC's
SIMATIC Box PC's
SIMATIC Rack PC's
SIMATIC Field PG's
SINUMERIK PCU's