De liefde bracht Xue Wang aanvankelijk tijdelijk naar Nederland. Toen ze door de pandemie niet terug naar huis kon reizen, vond ze zichzelf opnieuw uit. Ze leerde zichzelf Nederlands. Bleef online Chinese studenten Engelse lesgeven. En zocht een baan die bij haar ervaring paste.  Het werd een baan in een voor haar nieuwe tak van sport: Sales bij JC-Electronics.
Dit is hoe Xue haar eerste 100 dagen beleefde.
"Ik ben trots op de vindingrijkheid van het team"
"Toen ik mijn collega's leerde kennen, was het alsof ik in de spiegel keek. Het team is proactief, energiek en hardwerkend."
Xue vindt mooi aan JC-Electronics dat mensen hier kansen krijgen. En dat er wordt gekeken naar iemands talent en niet alleen naar diploma's of werkervaring. Ook kreeg Xue zonder achtergrond in verkoop een kans in het Sales-team. "Net als gebruikte elektronica, geeft JC-Electronics aan mensen een tweede kans. En dat is veel meer waard dan 2 jaar garantie." 
Bloemen op de eerste dag 
"Dat pakte goed uit. Door me te verdiepen in het onderzoek van het merkbureau werd ik helemaal meegenomen in het hoe en waarom van JC-Electronics en leerde ik het bedrijf vanaf dag één goed kennen."
Op haar eerste dag leerde Xue direct het hele bedrijf kennen. Ze was blij verrast door de behulpzaamheid van haar collega's: "Dankzij de vriendelijke ontvangst voelde ik me direct thuis. Bovendien stonden er ook nog bloemen voor mij klaar. Mijn collega's waren daar wel een beetje jaloers op." 
Xue ervaart dat elke dag anders is. "Klanten komen steeds met iets nieuws en dat vind ik tof om op te lossen. Ik ben trots op de vindingrijkheid van het team en ik ben blij dat ik daar deel van uitmaak. Ik ben dankbaar dat ik hier het salesvak kan leren."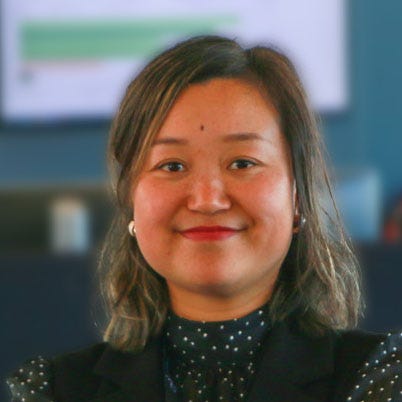 Verder leren en doorgroeien 
Ze volgt 1 dag in de week Nederlandse les. En als ze de taal voldoende beheerst, wil ze verder groeien en meer kennis opdoen. "Ik vind het superleuk om doelen te stellen. Of dat nou in mijn carrière is of daarbuiten. Bij JC-Electronics zou ik graag meer kennis over techniek en elektronica opdoen. Bijvoorbeeld via onze bedrijfsschool." 
---
Ook aan de slag bij JC-Electronics?