Refurbished to the highest quality
If you depend on old and hard to get electronics, you run the risk of malfunctions and defects. That's why we make used industrial electronics like new again. So that you can continue to rely on our refurbished drives, HMIs, PC/PGs and PLCs for a long time at low cost. In order to be able to send replacement parts quickly, we have new and refurbished industrial electronics of the highest reliability in stock.
We dare to give a 2 year warranty on refurbished products
We dare to give this guarantee, because our working method - in which electronics are cleaned, repaired and thoroughly tested - has proven itself with a low guarantee percentage and high customer satisfaction. A comforting idea. Certainly with industrial electronics that are no longer manufactured. You can continue for years to come with familiar production lines without having to convert with other product families.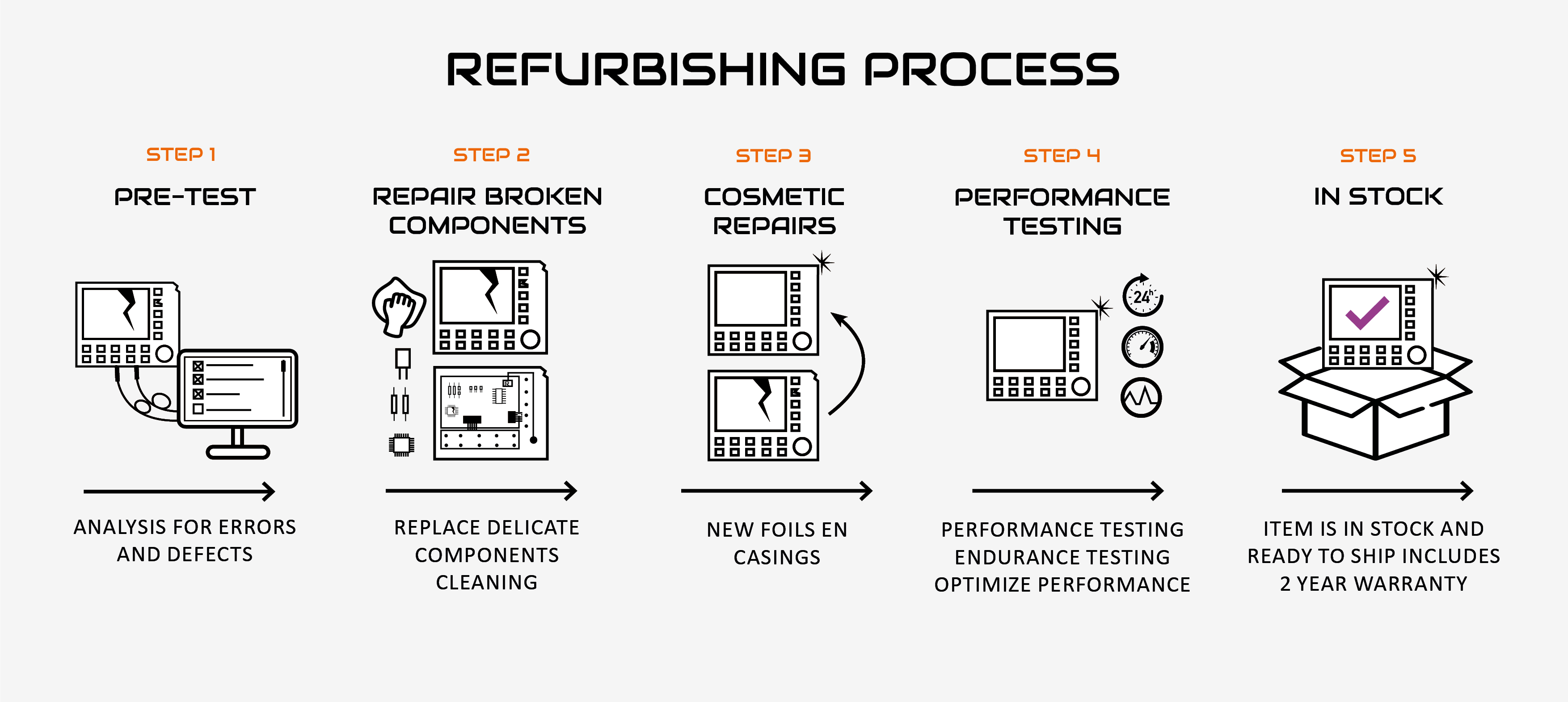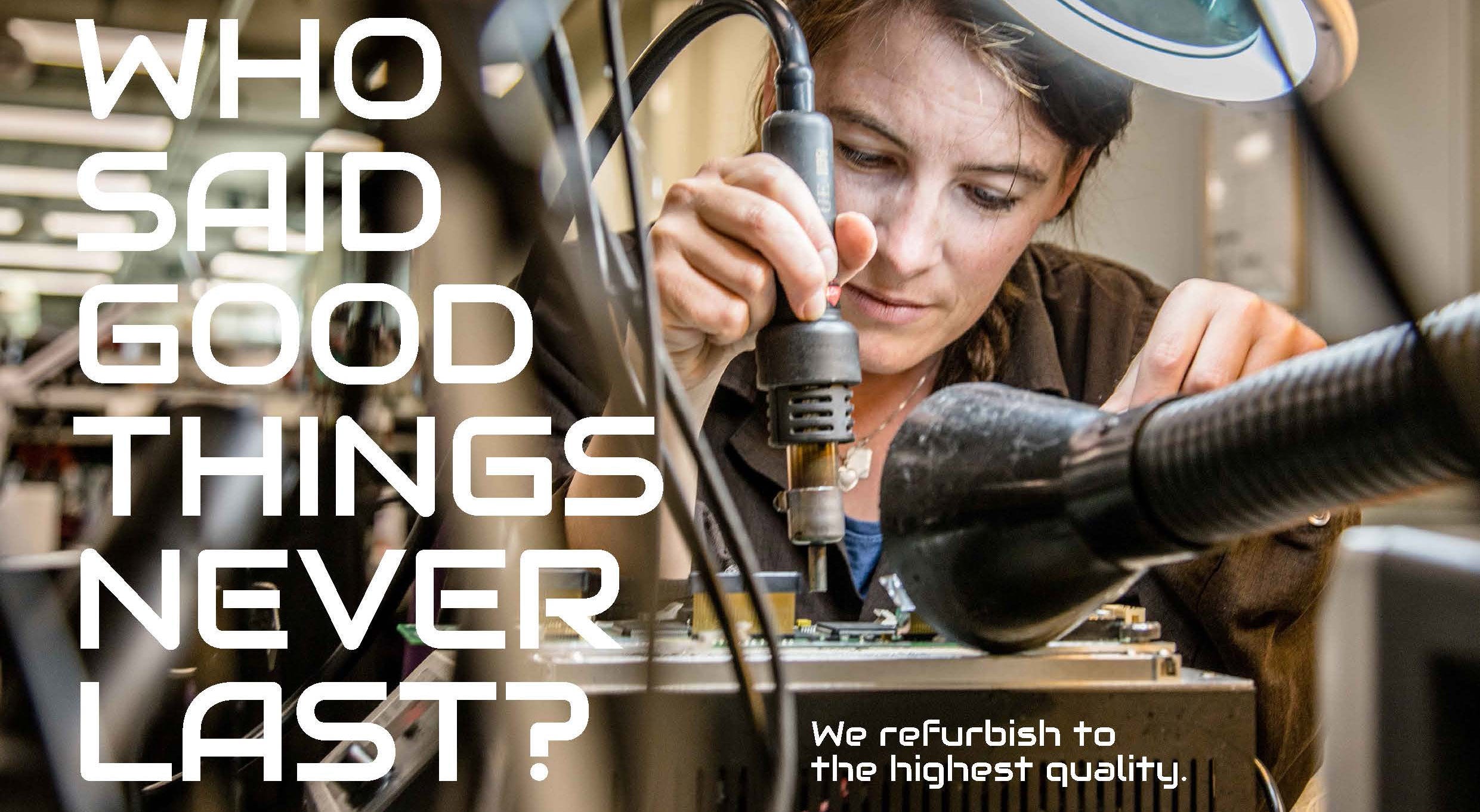 Refurbished electronics are cheaper
In addition, you save without sacrificing reliability: Refurbished parts look like new and also function like new, because sensitive components have been replaced.
Refurbished electronics are reliable
Refurbished is as good as new
Weak components are always replace
The refurbish process has proven itself with high customer satisfaction
Support from an international sales team